I love this lamp. It's from Anthropologie and costs nearly as much as one month's rent around here, but still...isn't it pretty?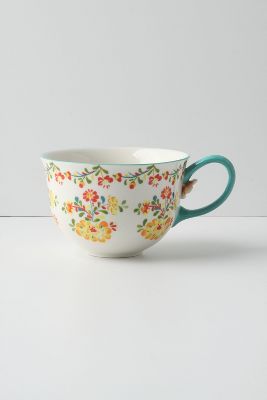 And this beautiful little garden mug...a set of these would give me a reason to make scones and invite some ladies over.
And these towels are so dear, don't you think?